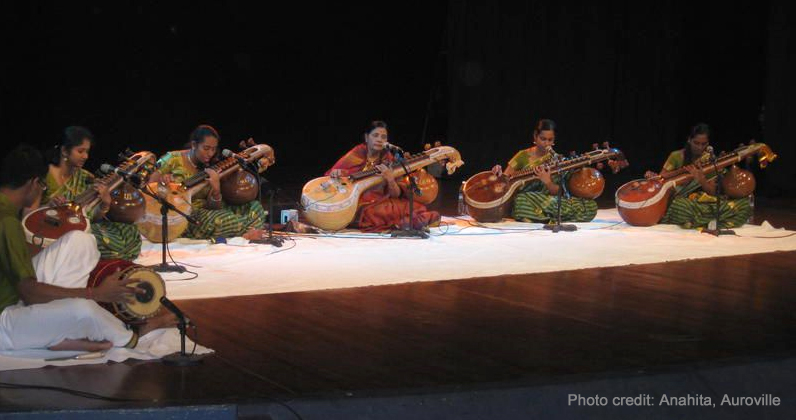 On Saturday, 7 December 2013, the Yatra Arts Foundation attended a night of traditional veena music at Bharat Nivas Auditorium in Auroville. Twenty-four Yatra staff and Evening Tuition children left from Yatra and travelled together to Bharat Nivas, where they enjoyed Veena Naadha Pravaham, a two-hour veena recital with mridangam accompaniment.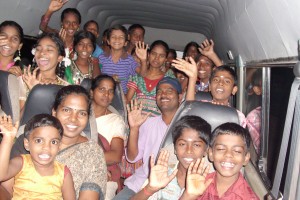 Presented by Vaineeka Music, the recital showcased the talents of Jayalakshmi Sugumar, a member of the Karaikdui Veenai family, and four of her students in a classic Karaikudi-style veena performance, touted as the best style of veena playing. Smt. Jayalakshmi founded and directs Vaineeka Music, a music school in Singapore, and has been teaching veena since the young age of twelve years old. Several of the Evening Tuition students who attended the performance also take veena classes at Yatra, so the children thoroughly appreciated the opportunity to study master performers.
All of the children and staff enjoyed the veena performance. The evening concluded with snacks served by the Bharat Nivas team to all attendees. As the children were well-behaved and eager to listen, the Yatra Arts Foundation was able to further impart traditional cultural experiences to the village children beyond the class settings at Yatra.